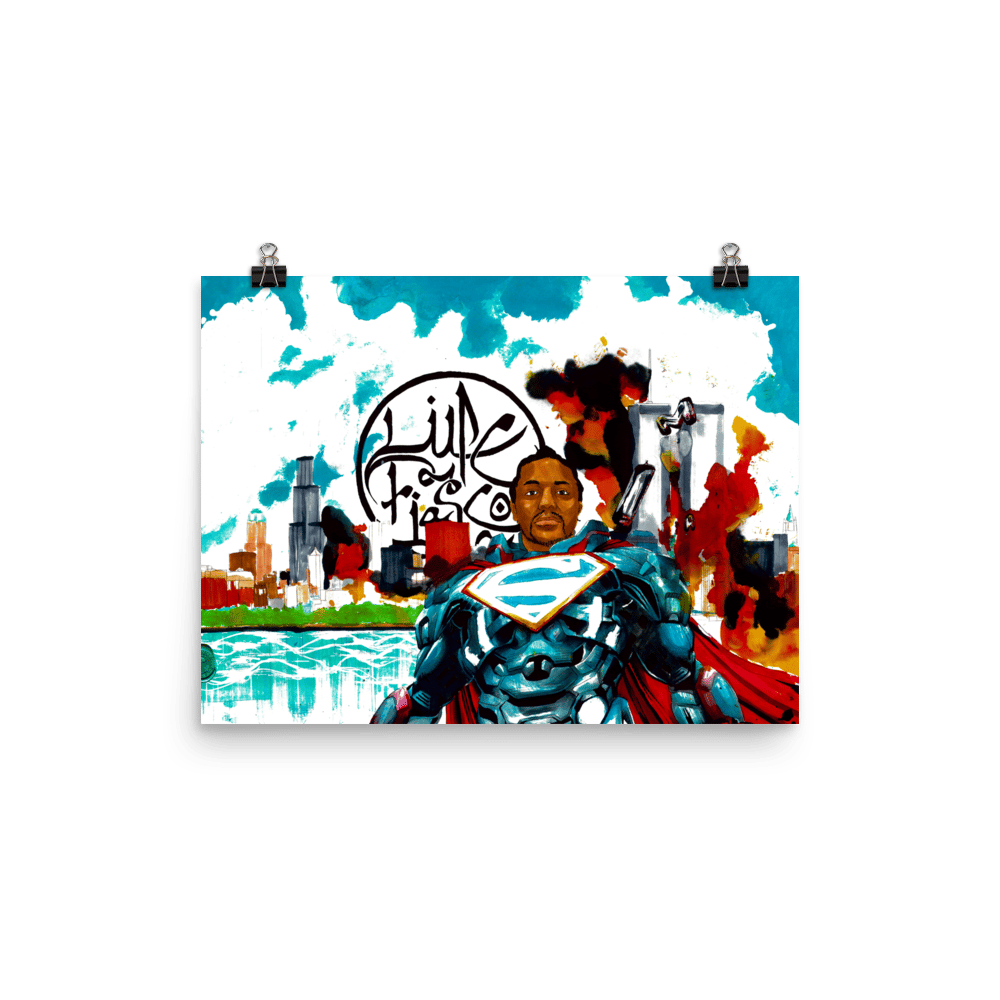 Super Lupe & The Tale of Three Cities
This Piece is over the truth that everything is effected by everything else. Weird how we're obsessed with the towers being hit and the people dying, but in some neighborhoods this is a everyday thing. Where is the love?? Apart of the MIA line, we should look a little deeper into things, and research what we are looking at. There are a few hidden meaning for those who look for truths, do you see what I see? I guess you'll just have to buy the piece to get a closer look...
Matted Print Poster:
Museum-quality posters made on thick, durable, matte paper.
A statement in any room. These puppies are printed on archival, acid-free paper.
Gloss Print Poster:
Epson Ultra Premium Luster Photo Paper is in between a gloss and matte finish, providing you with highly saturated, maximum ink coverage. Because of its saturation and resistance to fingerprints, luster paper is a popular choice for photographic prints.
10 mil thick
Slightly glossy
Fingerprint resistant
**Please contact seller if you are wanting to purchase original.**